So having just come back from a much-needed rest, the island of Kauai opened my eyes to a great many things. Perspective is where your mind, heart, spirit and presence are when collected together. Here are three points I'd like to share with you on the topic. 
#1:
Life is always about perspective. Before leaving on a recent vacation trip, Monika and I realized that we hadn't been able to take a solid vacation together for almost 3 years. This my friends is not a healthy way to steer a marriage. I suggest and encourage you all to make time, save what money you need to and make your marriage a priority and invest in your future. This image taken from a ridge along the Waimea Canyon Road is a simple shot but one that speaks volumes to me.
Light will always shine in places you give opportunities to.
A person can never separate who they, from what they do… personal and business. It's all the same life. Why? Because you (personally) are always "there". Light will always shine in places you give opportunities to. No matter how desolate a season of life may seem, there is alway hope and nourishment and the abundance of the good stuff (rain) will follow a path of least resistance and carry forth to the next stop along the way.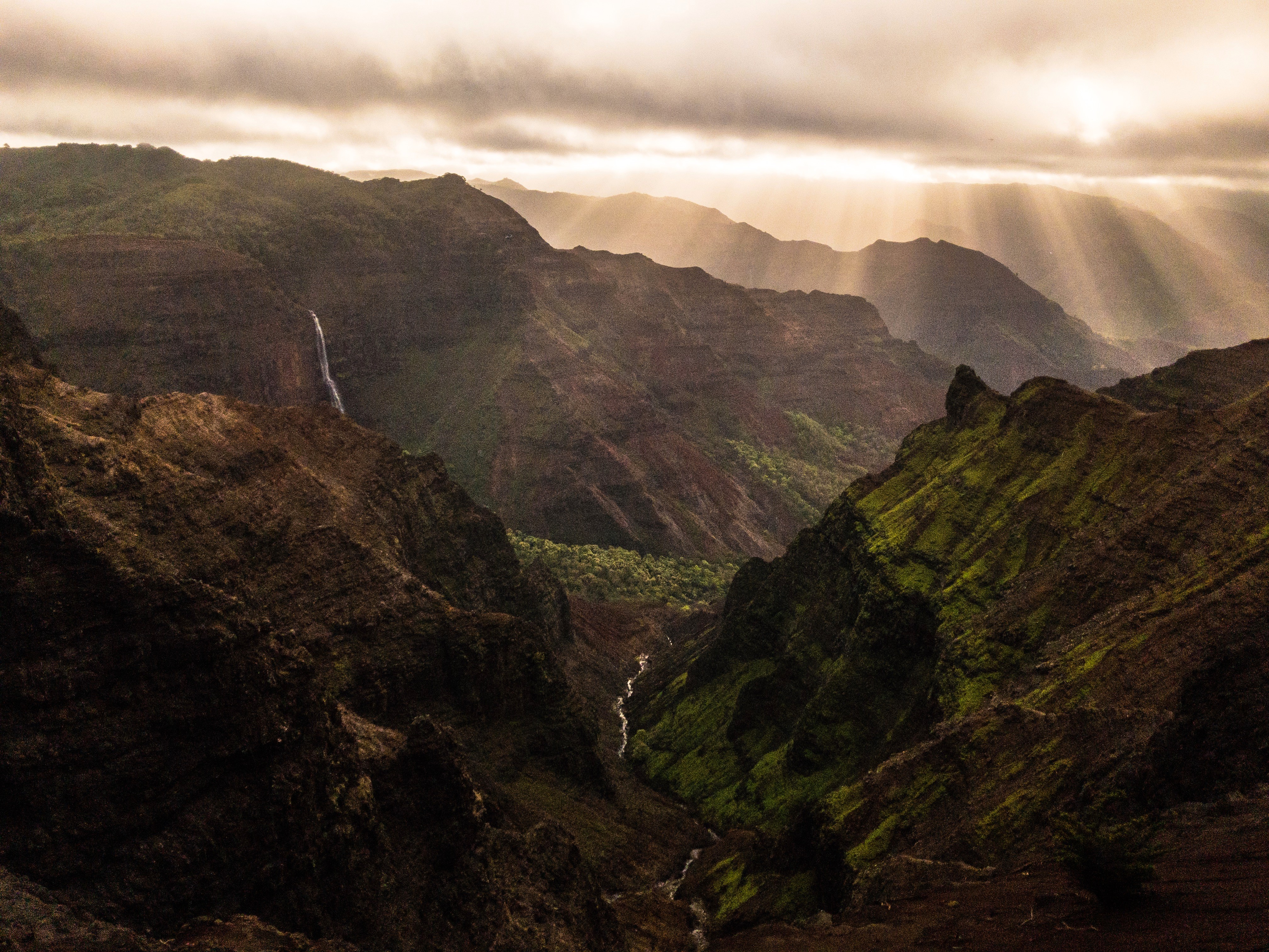 #2:
While hanging out at a recent SPRAT conference in Phoenix, my son Torrey and I had very differing experiences with the same events. If you notice the image on the left at the top, you'll a very casual person with a camera. Well, you don't really notice, do you? The point being again: perspectives! All these images here were taken at ground level from my iPhone. My purpose in images were emotions, actions, color and motivation. All of these images came out pretty much as I expected. The one element that I really wanted was the shadow of the window in the upper right image. Why? There will always be three perspectives to any given event: Yours, Theirs and Someone else's. It's the 3rd person vantage point I wanted. When we are assuming we are correct in our thinking, there is always a minimum of two other perspectives.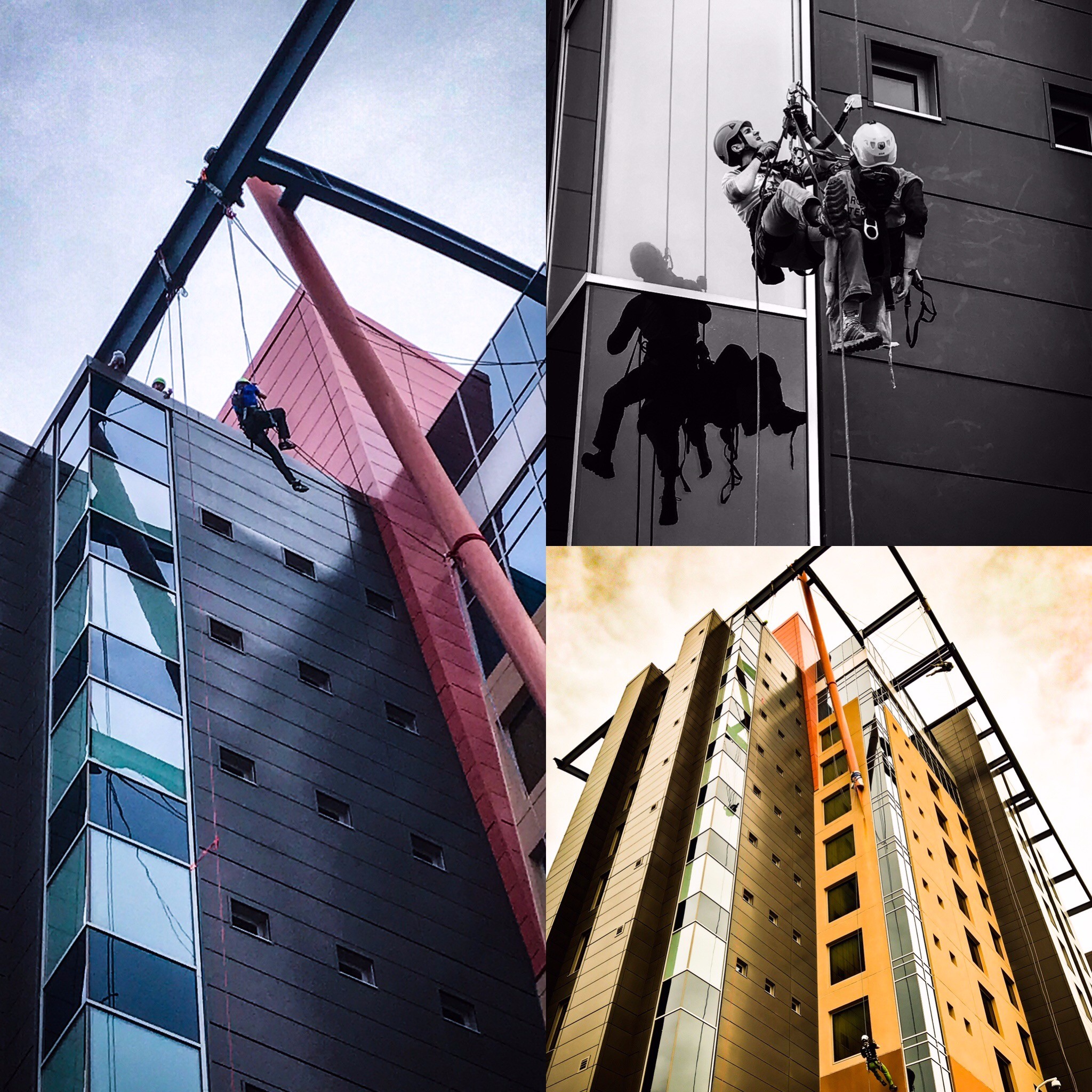 #3:
This image is… you guessed it! Perspective. While filming with Richard Delaney, we wanted a simplification of techniques and while beauty was all around us, filming it was anything but simple. Audio, wind, sun glare, focusing, variable angles and crossing shots for edit and continuity were all challenges. Why? Because the main perspective was for the viewer. Right? You are the only one that matters and yet there are a lot of "you" out there. Thousands of members watch our video courses and millions over the last 5 years. Richard's paradigm is all about "light and fast" and anything that gets in the way of this better have a reason… otherwise the complexity must make room for simplicity. Same with filming and rigging for filming. This particular set of images were much easier than say the image below where Torrey wanted a certain feel for the shot.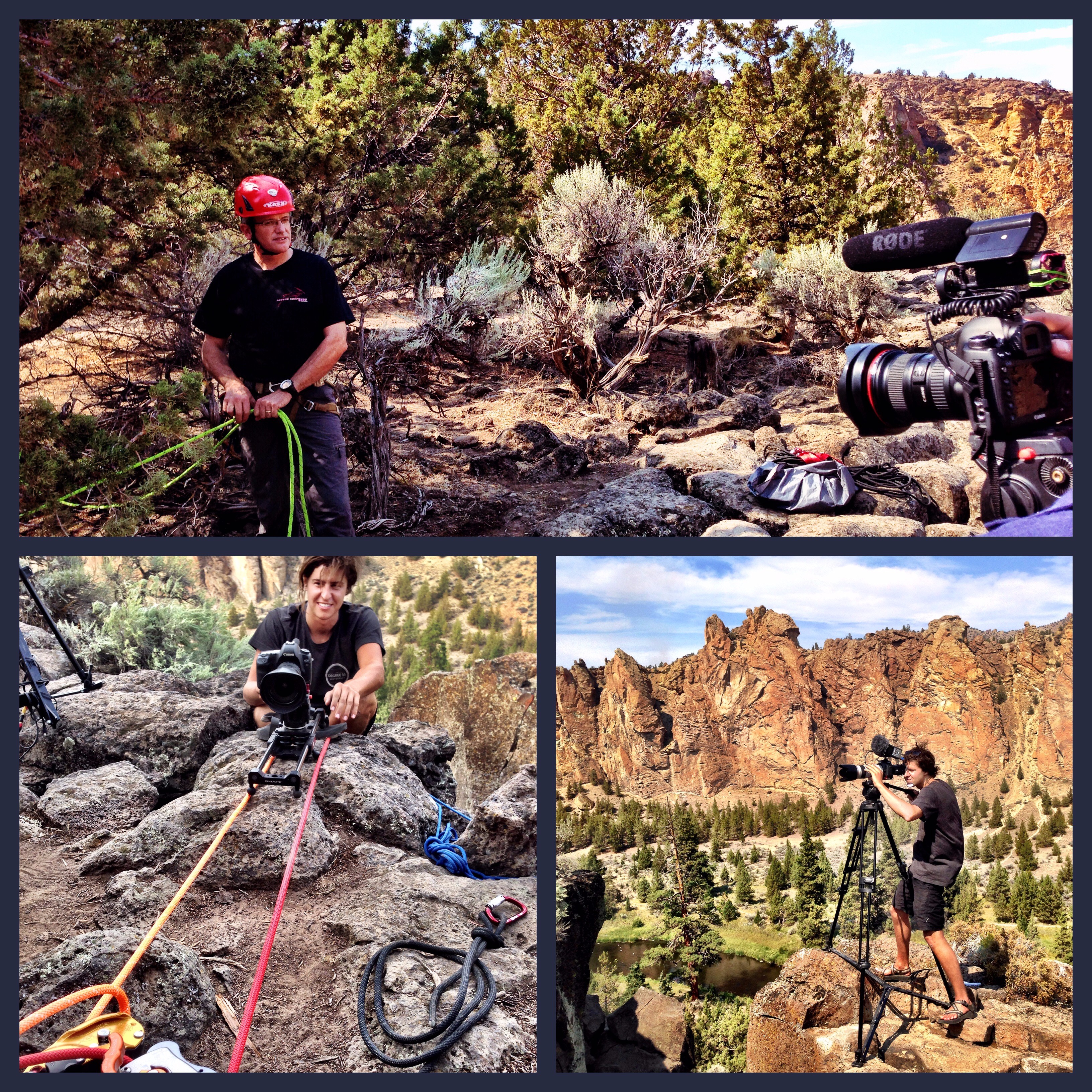 So Why Am I Spending Time Discussing Perspectives?
Because we don't always realize everything that what goes into this big wonderful world and perspectives takes up a huge chunk. Some dimly lit, some glaringly different, some dangerous (which isn't always bad) and some refreshing. Consider the Why of things. There is a peace that moves our understanding in places it might not have otherwise done if we didn't give it an opportunity.
Need a fresh look at rigging? Need a new learning platform that is no further from you than your own mobile device or phone? Look no further! Since 2005, Rigging Lab Academy (aka The Rigging Lab) has been creating and filming training projects for a global rigging community. We are a multi-faceted hub for the rigging enthusiast as well occupational riggers and rope technicians of the world… Connecting "learner and teacher" through critical resources and "wow" experiences. To learn more about RLA or to become a member click here or on the button below.
Cheers my friends….
Lance Piatt
Founder & CEO of Rigging Lab Academy