This is a repost from Petzl.  These folks have it right!
NOT A SINGLE PRUSIK IN THE SYSTEM
Why one Utah SAR team transitioned to the MAESTRO
SEPTEMBER 29 2020
ON-SITE RESCUE
"Give us thirty seconds," said Utah County Search and Rescue Incident Commander, Jared Hansen. Thirty seconds to transition from a raise to a lower in a twin tension system using the MAESTRO. "You just take out the RESCUCENDER for a lower and it's instantaneous."
Switching from a classic prusik system to a single or double rope system using the MAESTRO was the fastest adoption of a new system that Jared has seen with UCSAR. "We had a call in the spring of 2020, before the adoption of the MAESTRO, and it was the first technical call of the year and we were so slow," Hansen recounts. That call was what encouraged Jared and the board members to look for a new system. "The friction spur made a big difference and what gave the MAESTRO the biggest advantage because lowering 400 pounds felt easy," said Olin Johnson, who has been with the UCSAR since 1999.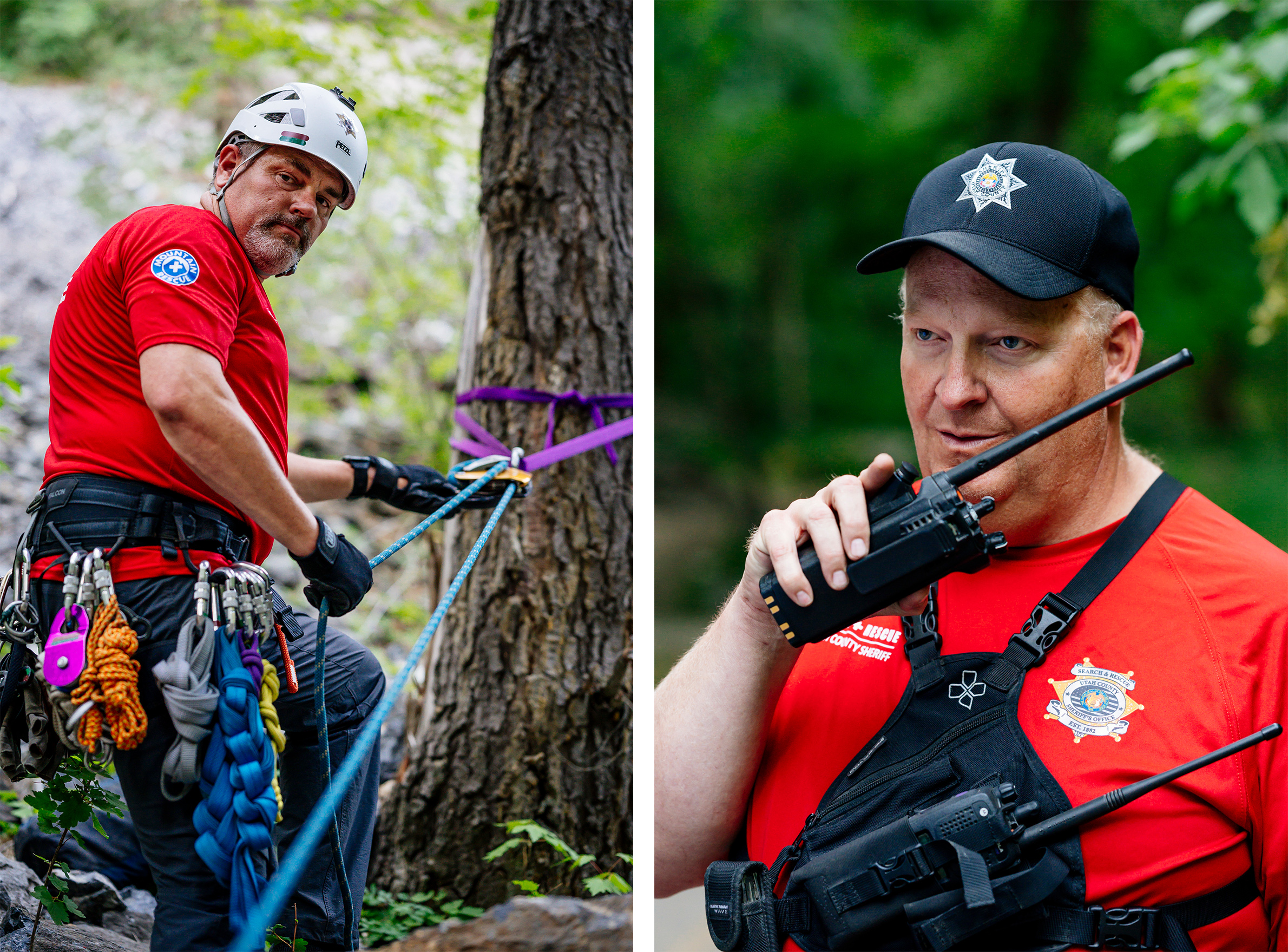 The UCSAR team is made up of about 60 full time volunteers and responds to about 100 calls a year, across 22 cities, with many of the rescues at popular locations like Mt. Timpanogos, Stewart Falls and Bridal Veil. In the American Fork Canyon, about ten miles north of Stewart Falls, fifteen SAR members are practicing a vertical edge rescue. They use a 5:1 raise with a redirect using the becket, or small hole, on the MAESTRO. In a few weeks following this training, the UCSAR team will be taking their Mountain Rescue Association recertification test. "An MRA accreditation verifies that the SAR team has trained and tested to a certain performance level," said Rocky Henderson, a past MRA President.

Receiving the MRA certification is an accomplishment worth showcasing. Jeff Rose, a two-year UCSAR member, has a custom-designed MRA decal, set against a mountain scenery, on his 4Runner window. Many of the team members have an MRA license plate. "We're proud to be a certified team," said Jason Isaacs, a three-year UCSAR member.
UCSAR has proven to be a dedicated and reliant SAR team in Utah County. Their transition to using the MAESTRO speaks to how SAR teams are joining the movement forward to faster and more efficient systems.
Learn more about the MAESTRO and download additional technical material from Rigginglabacademy.com.
[thrive_lead_lock id='56688′]Hidden Content[/thrive_lead_lock]
Peace on your Days
Lance