Everything You Need to Know About the NEWTON Harnesses
MARCH 15 2021
FRAMING AND ROOFING
Designed for those who spend their days working at height, the new NEWTON fall-arrest harnesses were built so that your personal protective equipment doesn't get in the way of efficiently getting the job done. Even more so than the previous versions, the NEWTON harness is ergonomic, lightweight, and easy to use. With these 10 key points, learn why these harnesses are reliable work partners.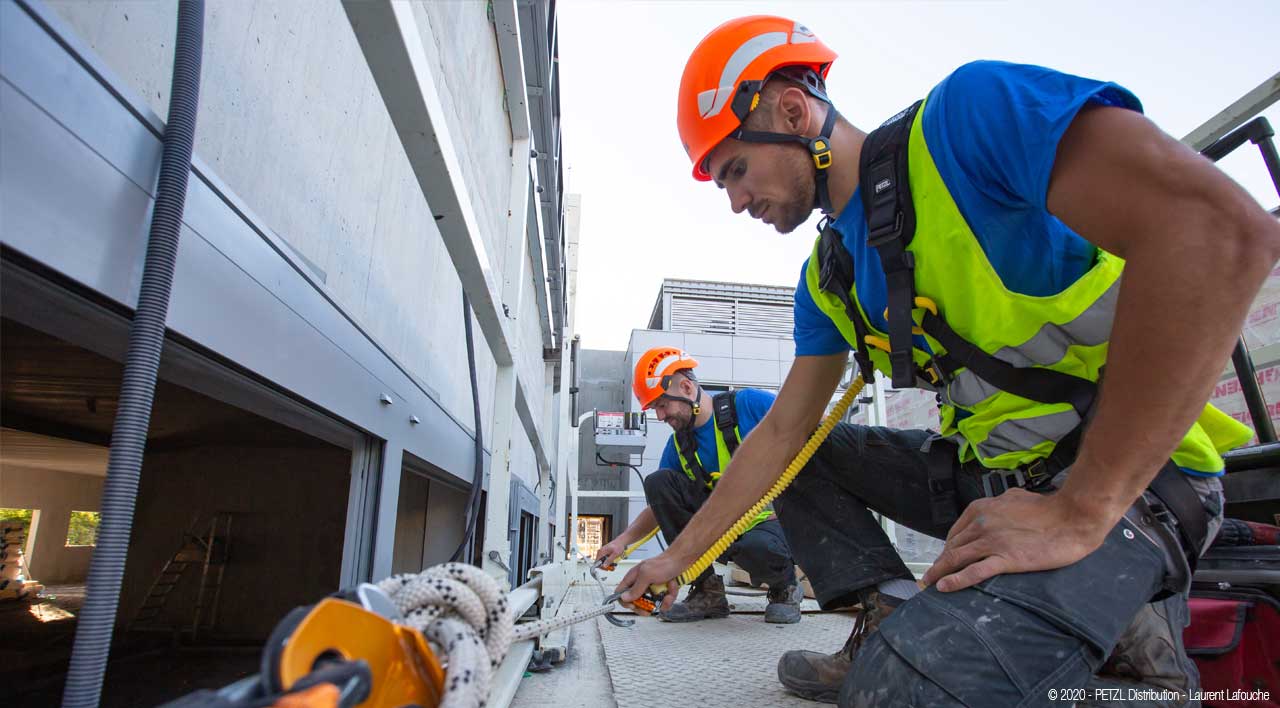 1. The NEWTON fall-arrest harnesses are available in three models:
NEWTON, NEWTON FAST and the NEWTON EASYFIT. Each of the three models is available in the European or international version.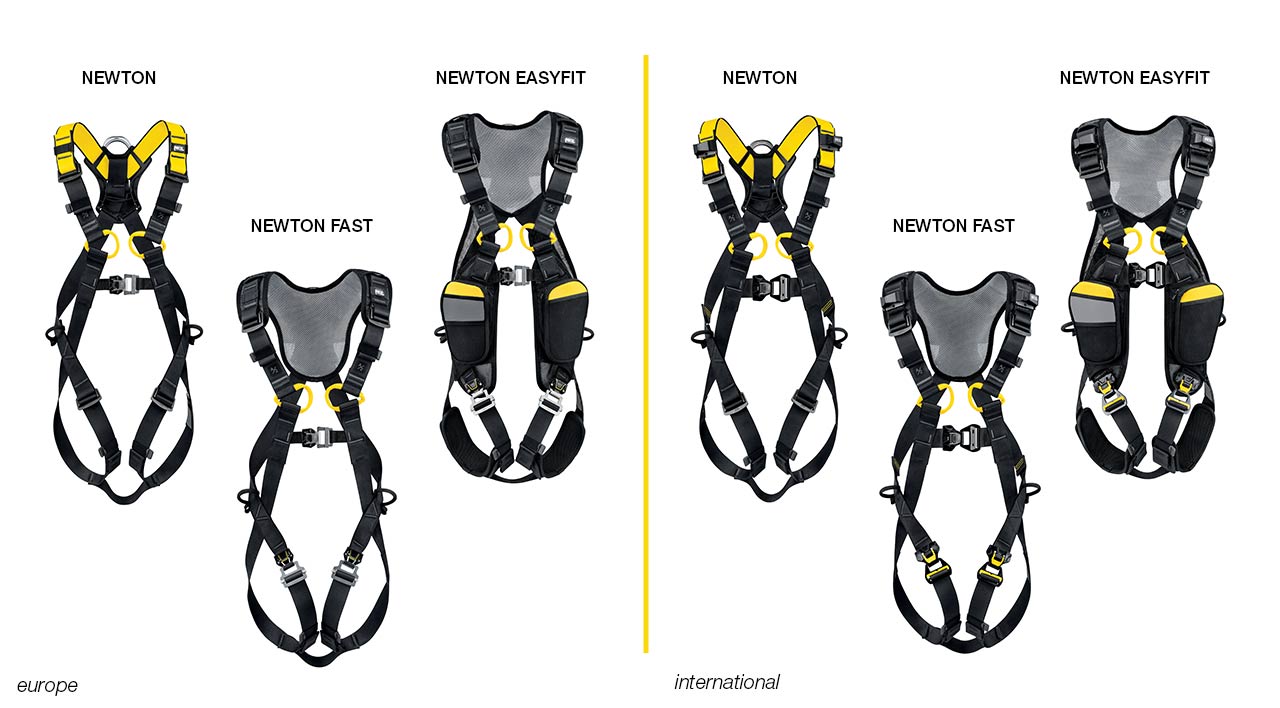 2. The European version of the NEWTON harnesses are certified to European (CE EN 361) and Russian (EAC) standards, and the the international version is certified to North American (ANSI Z359.11 and CSA Z259.10), European (CE EN 361) and Russian (EAC) standards.
3. On the NEWTON, the webbing is color coded (yellow and black), allowing for quick identification of the upper and lower parts of the harness before putting it on.
4. The NEWTON FAST harnesses have foam shoulder straps and automatic FAST LT PLUS buckles on the leg loops allowing you to don the harness with your feet on the ground, without losing the fit.
5. The NEWTON EASYFIT has a specific construction making it lightweight and breathable, two zipper pockets to store small items, as well as leg loop foam for increased comfort.
GEAR IN USE 5: ENERGY AND NETWORKS
6. The international versions feature a metal dorsal attachment point to connect a fall-arrest system and the textile dorsal attachment point to connect a self-retracting fall-arrest system.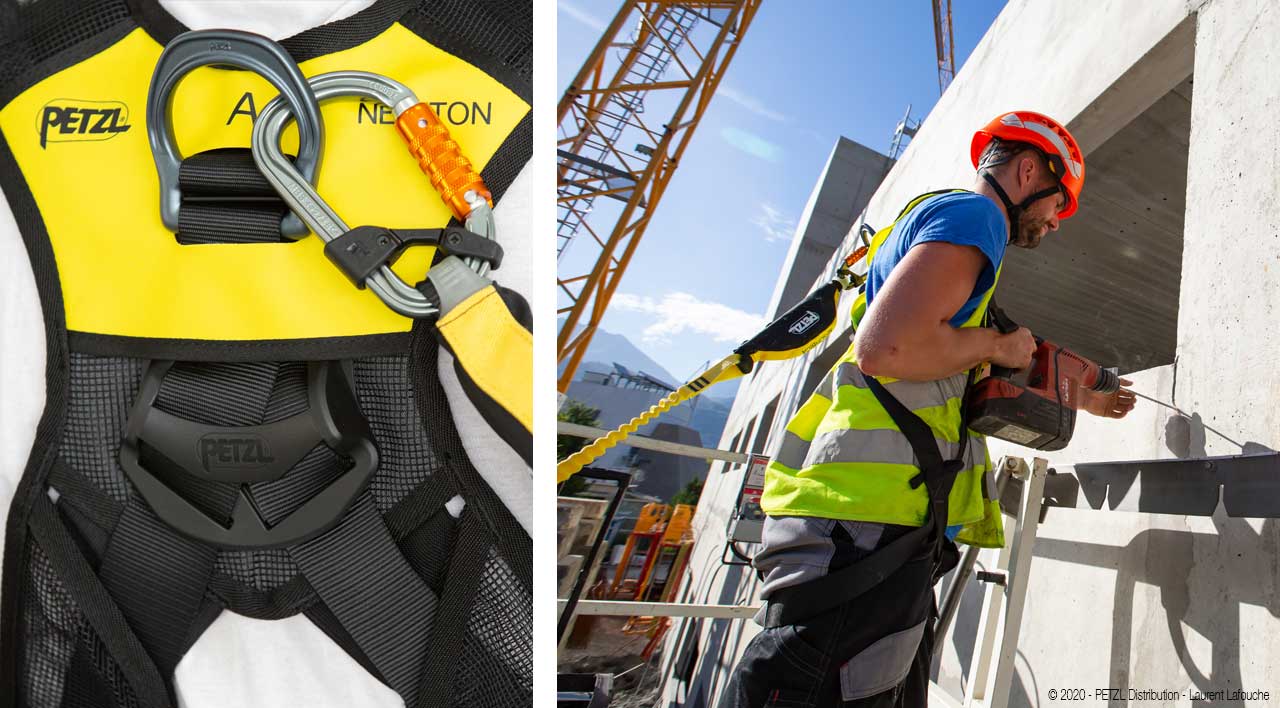 7. The international version integrates a fall-arrest indicator: red webbing appears when a fall is taken on the dorsal attachment point, signaling that the harness should be retired.
8. The international version also has ergonomic lanyard parking on the shoulder straps for MGO connectors on fall-arrest lanyards.
9. The NEWTON harness is available in multiple sizes to adapt to different body types.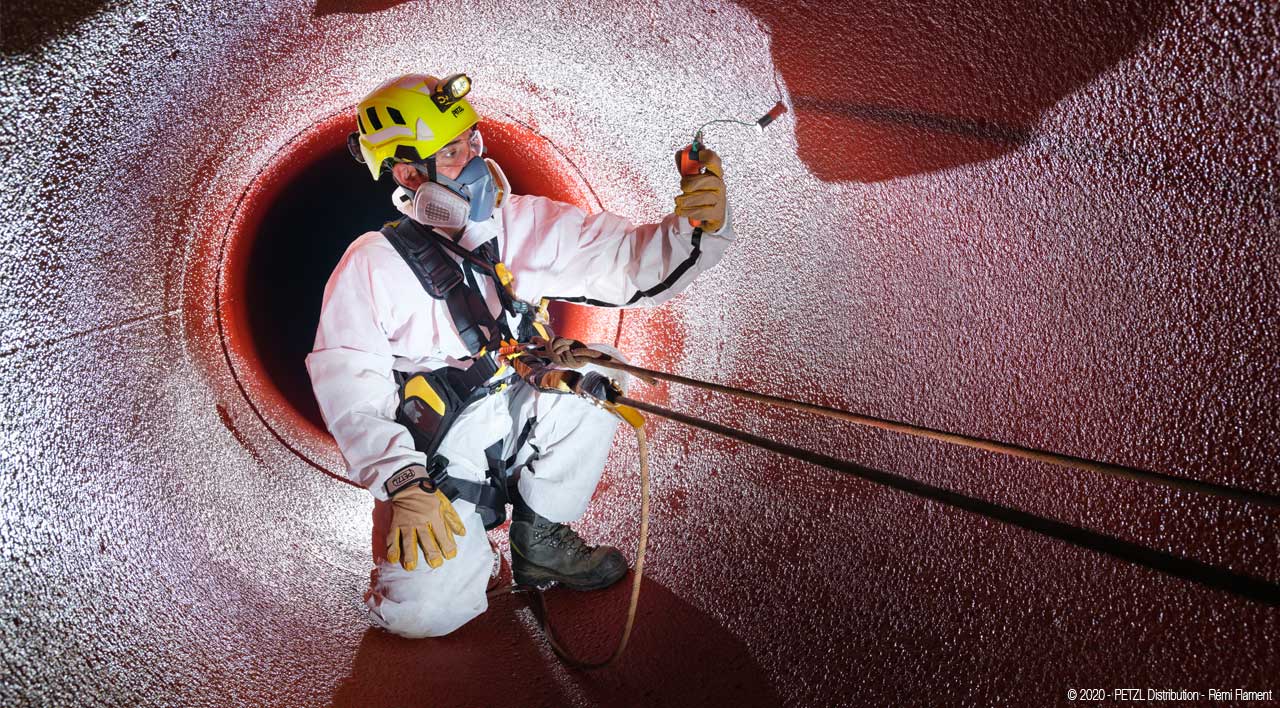 10. As for accessories, the harness can be equipped with a vest in fluorescent colors with reflective strips, making them highly visible in a variety of lighting conditions. Available in yellow or orange, the vest is quick and easy to install on all NEWTON models without interfering with the sternal buckle, the multiple attachment points, and the accessible connector-holders. It's a big plus when it comes to safety equipment!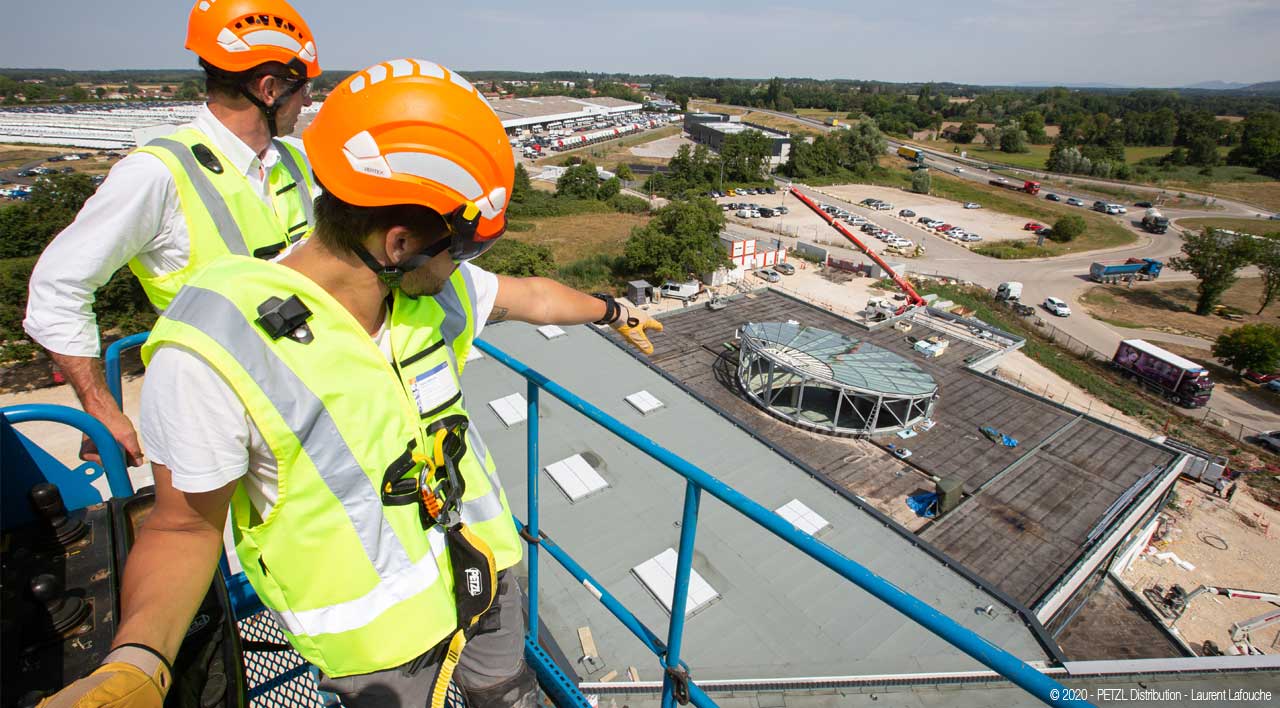 GEAR IN USE 5: ENERGY AND NETWORKS
Peace on your Days
Lance