Thanks, Sterling Rope R&D for this information
It's important to purchase your life-safety equipment from respected and certified manufacturers. Part of understanding this significance is knowing whether products are certified, what the certifications mean and how they are applied to each product. As an ISO 9001 Company, Sterling is proud to offer products that are 3rd party tested and meet CE, NFPA, and/or ANSI Standards on life safety equipment.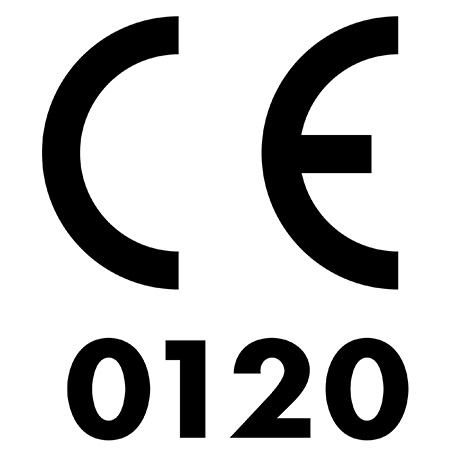 EN 1891 certifies personal protective equipment for the prevention of falls from a height; specifically low-stretch kernmantle ropes for climbing/access lines. Manufacturing to the CE standard ensures products meet certain quality criteria for work at height.
ANSI Z359 is the American National Standard Safety Requirements for Personal Fall Arrest Systems, Subsystems and Components. The standard addresses the variety of equipment being developed in the rapidly growing field of Fall Protection.
ANSI Z133 is the American National Standard Institute's safety requirements for Arboricultural Operations. Compliance to this standard is voluntary, but the intent of the standard is to guide arborists in safe work habits.
NFPA 1983 is the National Fire Protection Association's "Standard for Life-Safety Rope and Equipment for Emergency Service." This standard requires that a manufacturer is certified to ISO 9001 and specifies performance, labeling, user instruction and test method criteria for rope, connectors, descent devices, anchors and systems.  Third party testing and certification of our product to this standard ensure that our manufacturing and quality control processes deliver products and systems that work well in technical rope and life-safety applications. Look for certifications at UL's Certification Online Directory at ul.com/database.
QSLM is not a standard, but rather a qualification program that incorporates best industry practices based on ISO 9001 certification to pre-qualify manufacturers to supply certain items to fulfill military contracts. Sterling is a QSLM vendor to the US Government.
Sterling is an ISO 9001 Company
Sterling Rope is a certified ISO 9001 company and all of our quality control systems are third party audited to the standards we identify. Sterling maintains a rigorous in-house testing program to ensure that all current production meets the standards we publish. All minimum break strength (MBS) numbers listed here are a 3-Sigma MBS test results or are listed at the corresponding standard's minimum requirement. A 3-sigma MBS is based on a statistical analysis of the breaking strengths of a product and is reported at 3 standard deviations below the average breaking strength.
BUY STERLING ROPE
Search kits are an integral tool for fire departments performing large area search. We've revamped our offerings to include 3 options. The newest kit, the FDNY Search Kit, was built to the exacting specifications of FDNY. This large area search kit comes with conical distance indicators every 25 feet to indicate distance and direction to the exit. The 200 feet of rope is package in a sturdy vinyl bag with quick release shoulder strap and has a large snap-hook sewn to the end for easy attachment to a stationary object.
Based on the FDNY configuration, this kit offers a top down rescue option for firefighters or civilians who may be stranded at a window during a structure fire. The 100% Technora H3 Tech125 offers the best heat resistance of Sterling's line of Technora ropes and features indicator markings every meter to indicate distance and speed of deployment.
A unique, multi-functional system, the AZTEK is a simple and versatile tool for mechanical advantage rigging. The system has numerous uses, including as an adjustable high directional for a belay line, pickoffs and aerial rescue, for litter scoop rigging and attendant tether, among others. The opposite end of the rope functions as an individual edge restraint system utilizing the included travel restraint and screwlink. The AZTEK Omni Block pulleys keep loads oriented correctly when tensioned. The system is easily transported or swapped between users thanks to its accessible pouch-style carry case.
[thrive_lead_lock id='51985′]Hidden Content[/thrive_lead_lock]
Peace on your Days
Lance